You know when you find a new product that is not only good for your health and well being, but its super convenient too? It's exciting huh? I recently came across this company who ships out feminine products as a monthly subscription service. Period products without the harmful chemicals.  No pesticides, rayon, chlorine or dyes. Organic Cotton.
***UPDATE BELOW after reviewing this product***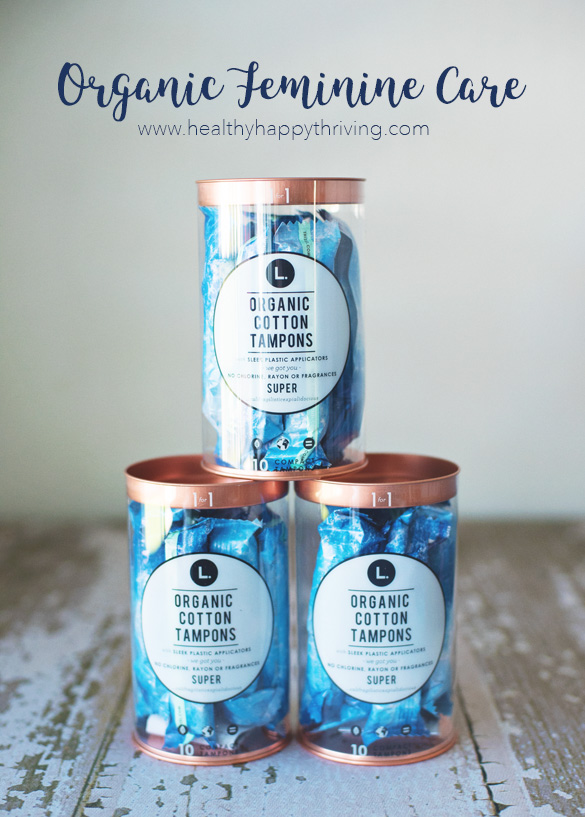 L. is dedicated to the rebellious notion that people everywhere deserve better.

L. provides unquestionably safe, natural products. You wouldn't eat harmful chemicals, so why would you put them in your body? No ingredients you can't pronounce. No exhausted cliches, just the quality you expect and the authenticity you deserve.
I have always used the regular store bought tampons and products because I never thought twice about it. After doing some research and reading that feminine products are filled with unsafe and potentially harmful chemicals, I thought it was time to find something on the safe and healthy side. You can read more here about what is really in your feminine products.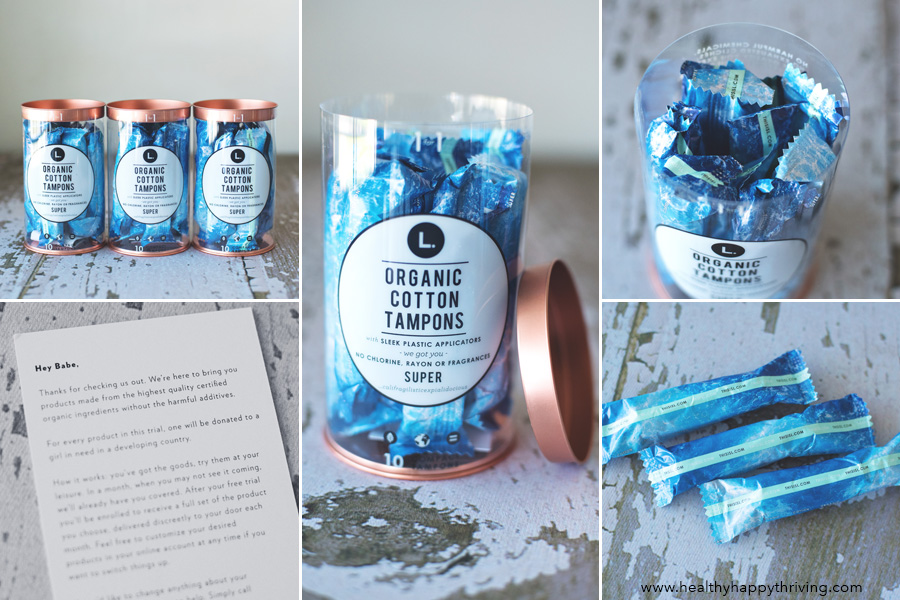 Since I just got them in the mail today, I haven't used them. Once I do I'll update here with my thoughts. Obviously usability and ease are also an important factor. As far as cute packing goes, they nailed that!
If you're wanting to give it a try, you can use my referral link to get 15% off your first order. I actually pay the same amount for these as I did my previous not so healthy products. These have free shipping too! Let me know what you think!
**UPDATE**
Okay, so after having ordered twice from this company, and using their products, communicating with their customer service etc I have CANCELED my account.
On a scale of 1 to 5 this is how I rated them:
Products (Tampons & Panty Liners) – 4
(They do the job and are organic.)
Ease of Order & Adjusting Monthly Order – 1
(This was difficult, confusing and their software is not user friendly. It was pretty frustrating.)
Customer Service – 2.5 
(First of all, I referred many people over to them as per all the emails I received each time it happened. I was supposed to receive credit towards my future orders. After my second order went out and I didn't receive any compensation, discount or credit of any kind I emailed them to find out why. I was directed around to several different customer service representatives. No one had an answer for me and after over a week and a half of waiting I decided to cancel. At least the canceling was easy.) 
Overall, I am disappointed in this company. They may have a pretty product, but they are also a business and need to take care of some back end business issues. I do NOT recommend ordering from them because of the difficulty of the recurring orders plus the user interface is clunky and needs updating. Also, don't waste your time in referring others to them because they will not give you any kind of discount like they promise.
I have since signed up with LOLA  The sign up was easy, and the user interface so far has been very easy and user friendly. I can even choose to order every month or every two months, or even skip a month. These were not options with the company above. You can sign up with Lola here, and use the code jfeely1 to get a $5 credit. Also if you order 2 or more boxes your first month you'll get one for free!